To get involved with or to learn more about campus issues like tuition hikes, privatization, and/or over-enrollment without sufficient student resources, join QUEC for weekly meetings to discuss, plan, and take real action!
QUEC meets weekly on Fridays at 5:30pm at the McHenry Library on campus, Room 3372.
For more info, contact QUEC Executive Director Umi Santillan at usantill@ucsc.edu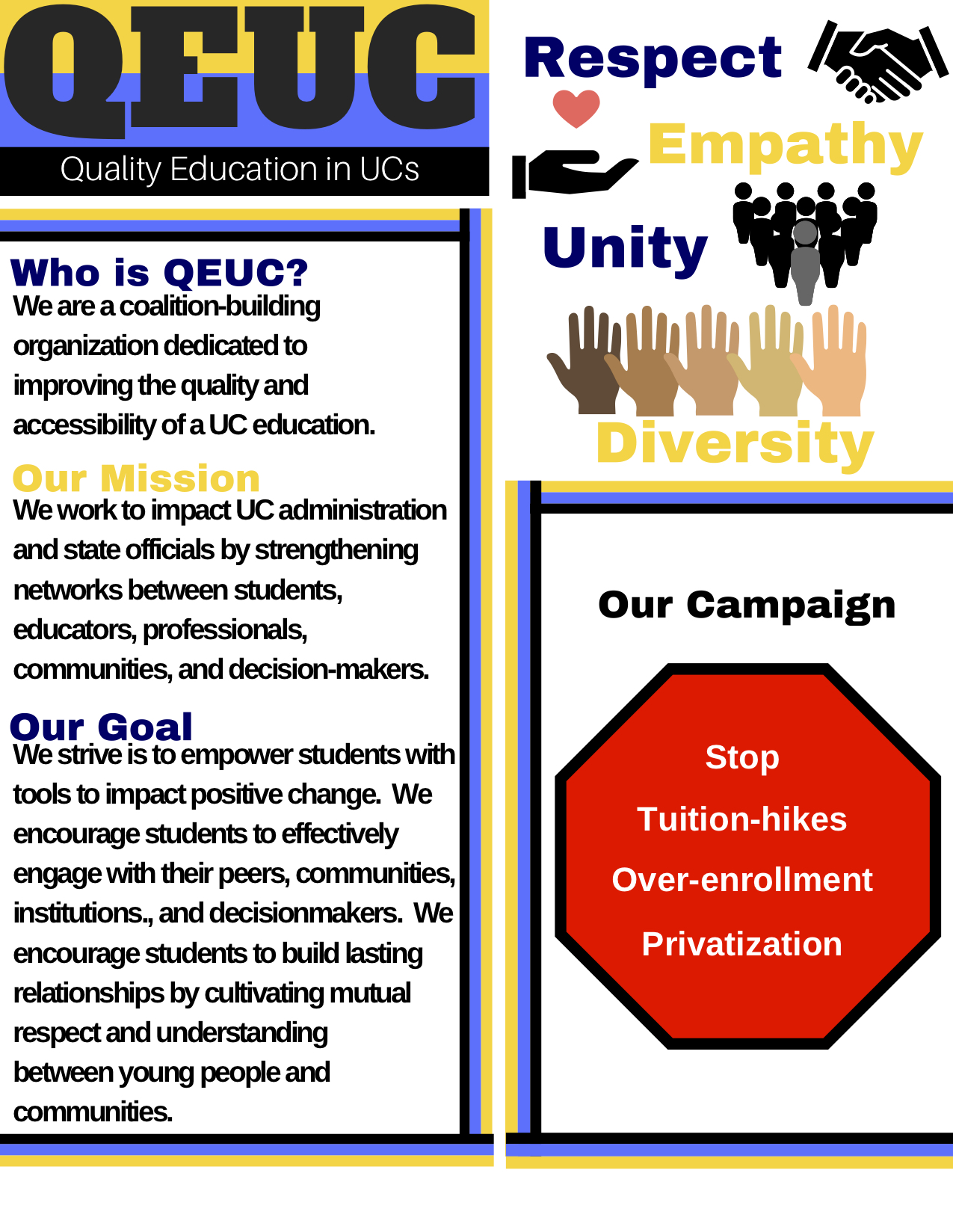 Meetings occur weekly on Fridays at 5:30 pm. We meet at McHenry Library, room 3372.
Contact usantill@ucsc.edu for more info.