GREEN BUILDING (PAST CAMPAIGN)
goals:
1. Student interventions and sustainability institutionalization have transformed the campus's built environment into a harmonious relationship with surrounding ecosystems.
2. Educational projects and programs on ecological design have transformed the culture on campus to be oriented toward sustainability.
Project Pathways:
1. Promote green building education and consciousness.
2. Renovate and upgrade existing built spaces.
3. Intervene and influence the institution for new construction.
 
Final Project:
Greenhouse: The students of the Green Building Campaign designed and constructed a greenhouse near the College 8 Garden. This project encompassed several innovative and sustainable systems including; controlled environment agriculture via hydroponics and aquaculture, rainwater harvesting for irrigation and possibly hydro-power generation, photo voltaic cells to power various pumps and electrical monitoring equipment designed with best practices in mind. This project was constructed almost completely from open loop recycled materials. It is designed for abundant food production using efficient growing methods. The goal was to show a dramatic reduction in water usage and maximization of organic crop yield, powered by renewable solar and hydro energy. This project also created a learning space for future generations to research innovative food production systems, and resource optimization.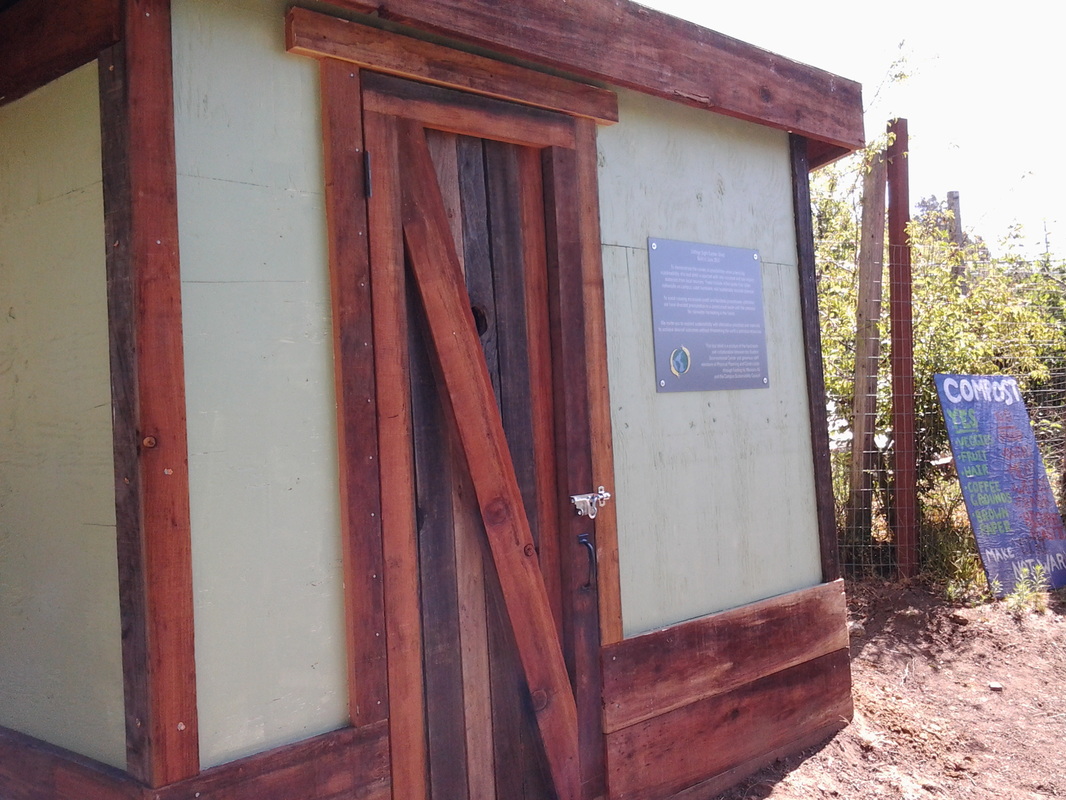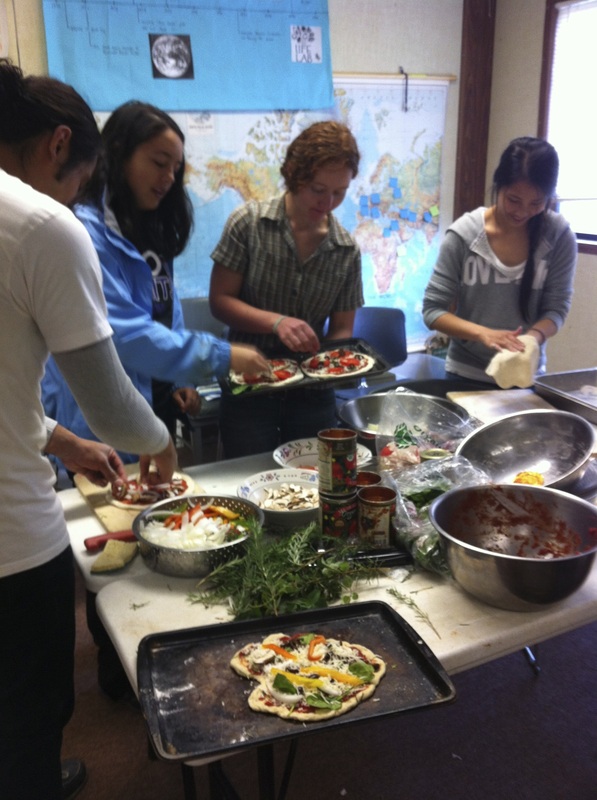 Sustainable Tool Shed for the College Eight Garden: The Green Building Campaign designed, planned, and constructed a sustainably sourced tool shed for the College 8 Garden. The tool shed is sourced with only recycled and low-impact materials from local sources. These include milled posts from fallen redwoods on campus, used hardware, and sustainably sourced plywood. To avoid causing increased runoff and facilitate groundwater infiltration we have directed precipitation to a constructed swale with the potential for rainwater harvesting in the future. This tool shed is a product of the hard work and collaboration between the Student Environmental Center, and generous staff members of Physical Planning and Construction.
Sustainable Living Spaces Audit Program: The SLS Audit Program is an assessment of the residential buildings on campus. Audits were conducted on all nine residential halls in Spring 2013. Students can conduct the audits again and/or utilize the audit assessment on the SLS Audit webpage to create projects to improve the living spaces.
Sustainable Living Spaces Audit Program: The Sustainable Living Spaces Audit Program is a student-led audit of residential buildings on campus, with standards similar to those of LEED (Leadership in Energy and Environmental Design). The audit is organized into three sections: Building Envelope, Energy and Resources, and Community Sustainability. These categories examine the efficiency of the physical building and its surrounding, the energy and resource usage, and resident satisfaction and knowledge of sustainable practices gathered through a survey. The audits were conducted on all nine residence halls (Kresge College does not have dorm buildings). The goal of the project is to assess the sustainability of the residence halls, give students an opportunity to conduct building audits, and create potential projects for students to fund and initiate to make the campus living spaces more sustainable and enjoyable. Check out the SLS Audit webpage for more information!
Educational for Sustainable Living Program (ESLP) Courses: Past coordinators facilitated a Sustainable Living Spaces and Stevenson Dorm Audits Class where students learned about basic green building technologies, building performance, and evaluation processes, and project proposals. Throughout the history of the campaign, numerous coordinators have facilitated ESLP courses on green building.
Thimann Greenhouse Watershed Replica: Campaign members created a solar powered constructed wetland that replicates the native ecology of our campus' Moore Creek Watershed.
Cob Oven: Cob, an alternative building material, is made of clay-rich earth, sand, and straw mixed together with human energy. Not only is it a sustainable building material in use for thousands of years in Central America and England, but an incredible insulator and material for an outdoor oven. The cob oven is located at the Sustainable living Center and was built by the GBC in collaboration with the Program in Community and Agroecology. The oven is intended for PICAns and UCSC campus community members alike to bake the most delicious foods their hearts and minds can come up with.
Classroom Unit 3 Information Session: The campaign coordinated a green building forum with Physical Planning and Construction to discussstudent collaboration in campus growth and renovation.
Cowell Student Health Center Renovation and Seismic Retrofit: The campaign raised student funds to include sustainable building techniques in the Cowell Student Health Center's (CSHC) retrofit, leading the facility to achieve LEED Gold and a prestigious Acterra 2012 Business Environmental Award. Check out a video on the CSHC award here!
Long Range Development Plan (LRDP) Review: The campaign reviewed the LRDP to see where students can intervene in campus planning and development.
Green Building Career Forum: Students had the opportunity to meet professionals in the field and ask questions.